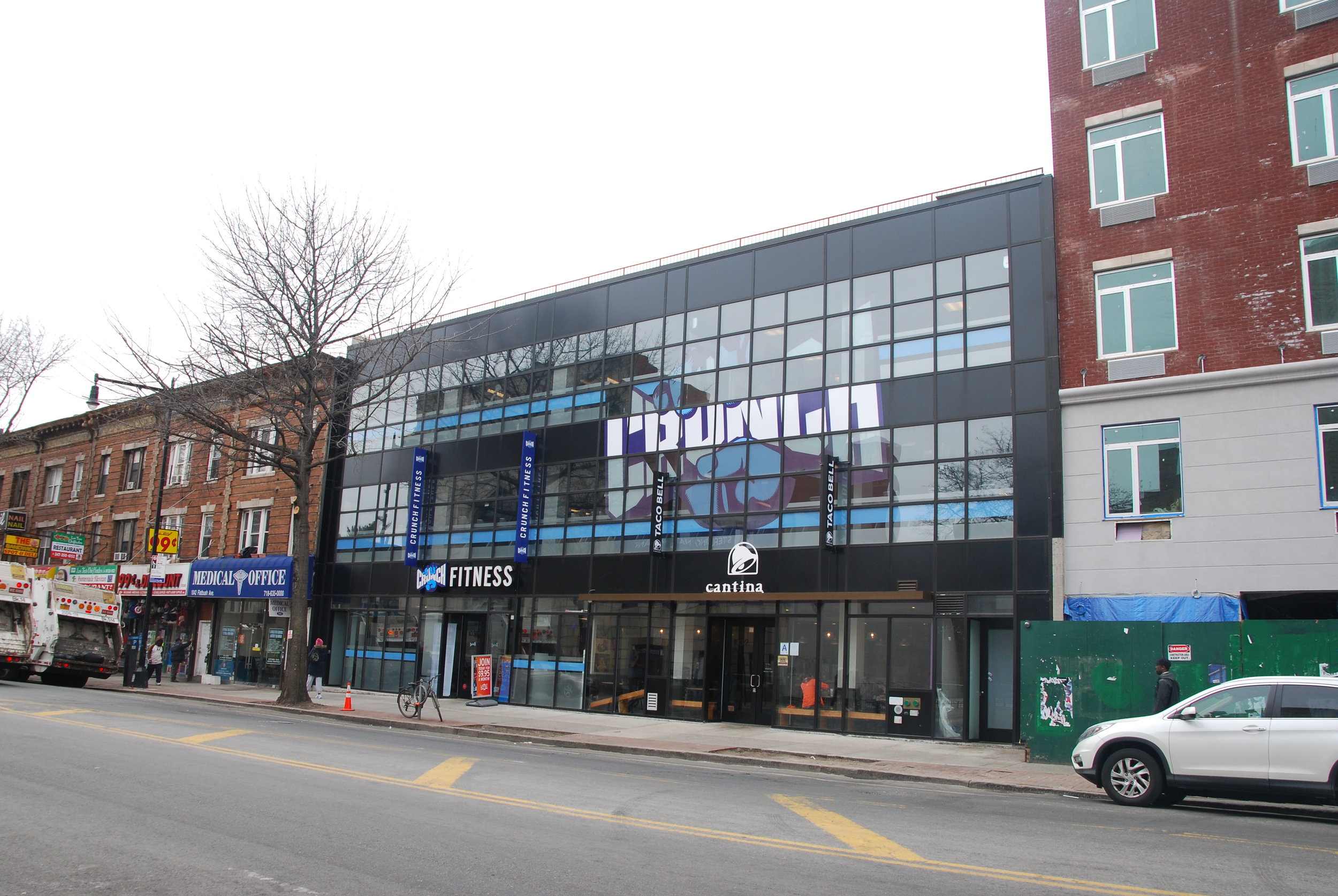 1038-1040 Flatbush Avenue
Brooklyn, NY
This adaptive reuse project converted four adjacent buildings across from the newly renovated legendary Kings Theatre on Flatbush Avenue. The resulting glass-front mixed-use three-story building now hosts a Crunch Fitness Center and commercial spaces. The architect, Workshop DA, designed the new space with open floor plans, lofty ceilings and a new glass façade.
The existing floors and masonry party walls between the four buildings were removed. The exterior existing masonry walls – except for the façade along Flatbush Avenue, which was replaced with a new curtain wall supported by a steel moment frame – were preserved and connected to a new interior steel structure. Madsen's design and proposed work staging allowed installation of the steel structure through portions of the of existing floor to avoid temporary shoring of the brick walls. The new floor structure consists of composite light weight concrete on metal deck floor slabs supported by steel framing. A new lateral system was designed for the building.