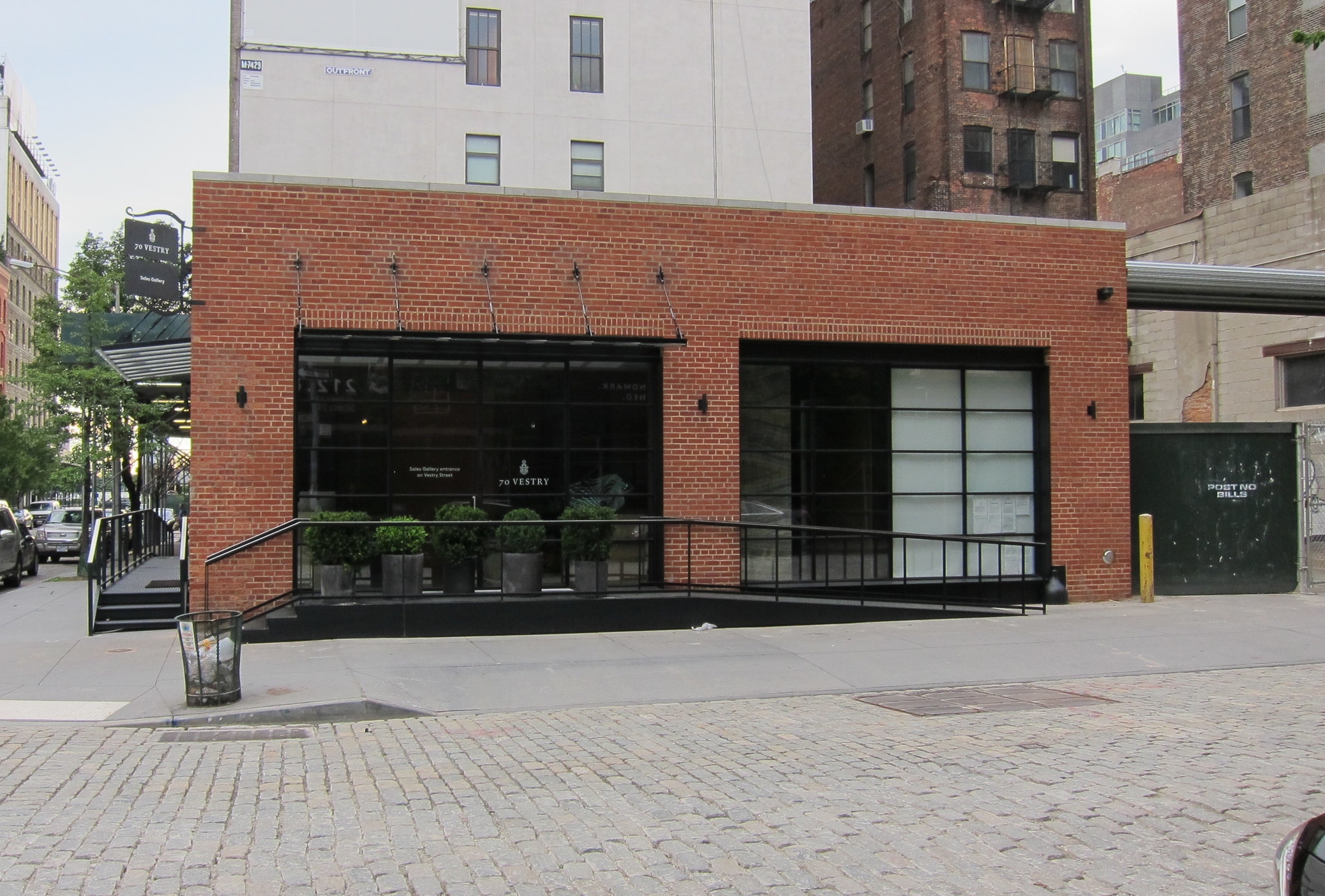 440 Greenwich Street
AKA 62 Vestry Street, New York, NY
A luxury transformation for The Related Companies, based on the design from Bone Levine. A dilapidated 1920s garage structure in Tribeca was gut remodeled to become the gorgeous sales office for the 70 Vestry Condominium housing. The Landmarked building was designated with Hazmat/Noise/Air Environmental Restrictions by the New York City Department of Environmental Protection (DEP).
The design successfully addressed hazardous vapor removal using a new concrete slab on grade atop a specially designed Cupolex system which allowed for quick installation and excellent collection and dissipation of underslab vapors. Cracked existing brick and block walls were repaired, the existing roof structure was replaced and exterior details were restored to convert the property back towards its original exterior design while creating a luxurious new interior space.