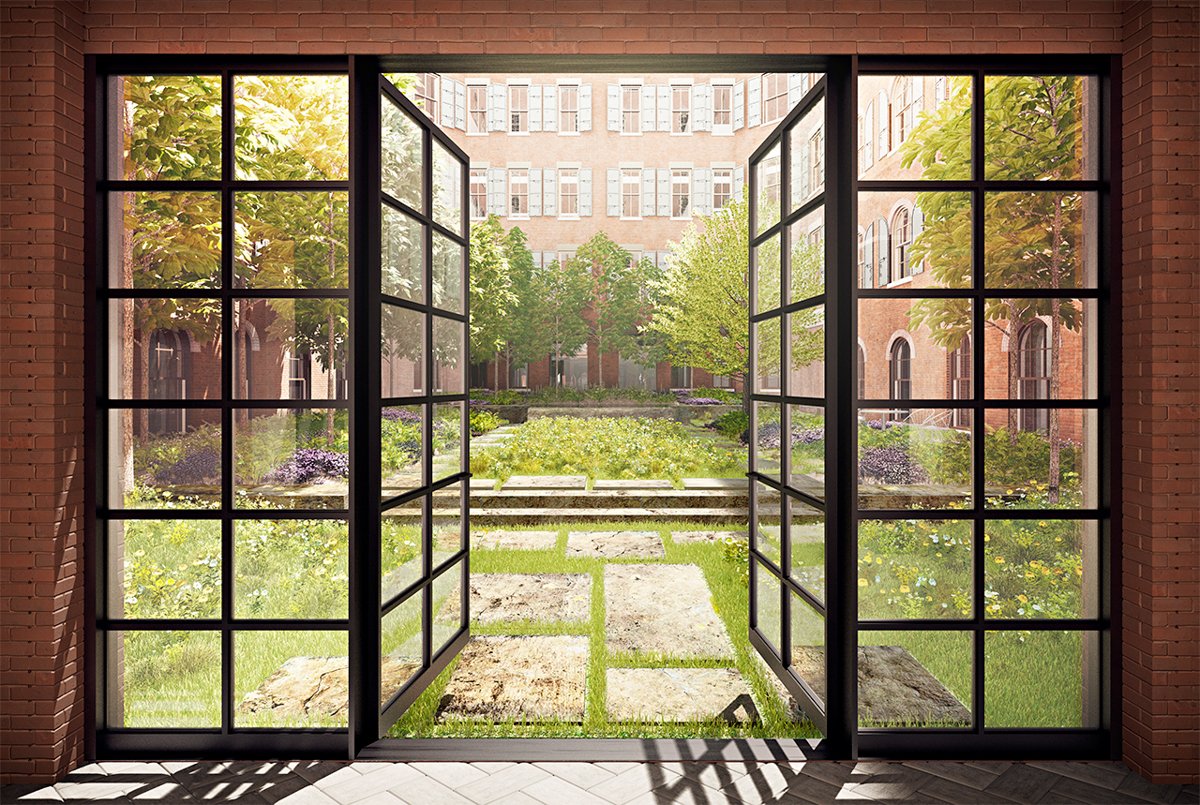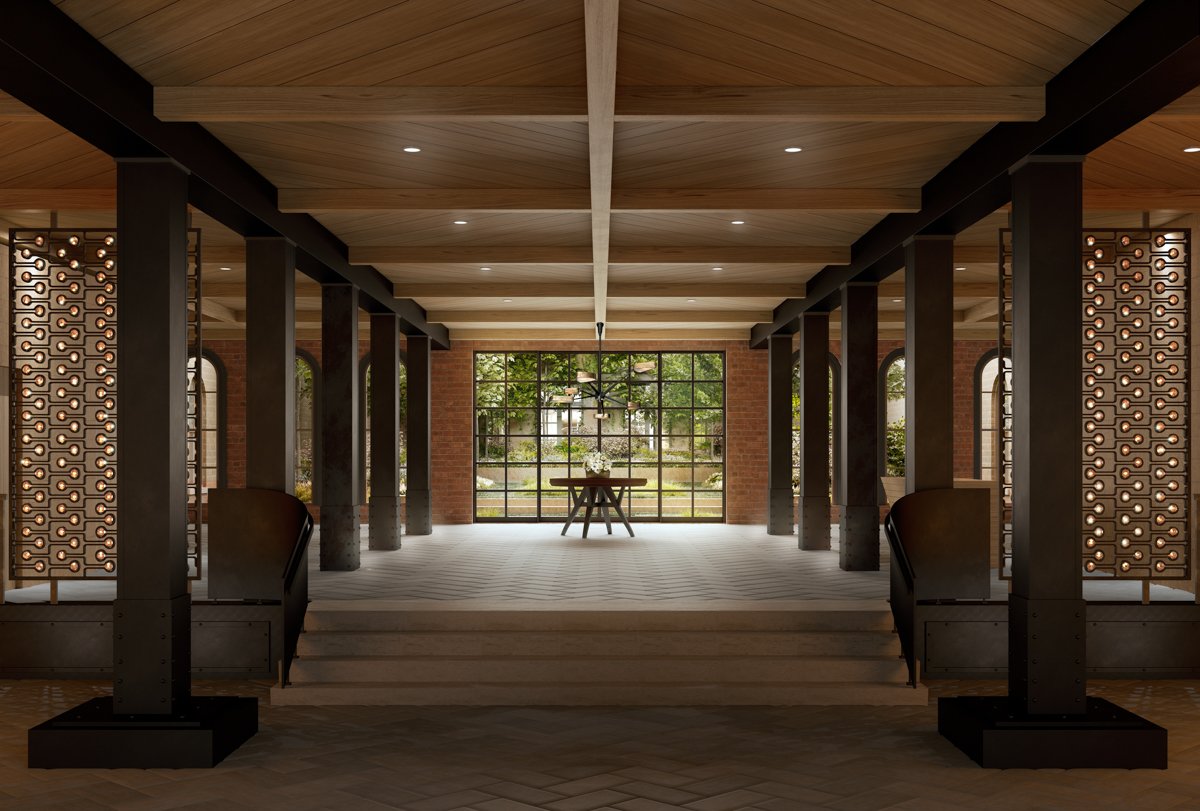 443 Greenwich Street Shoring
443 Greenwich Street, Manhattan, NY

This massive seven-story, 260,000 square-foot landmarked structure occupies a full city block in the Tribeca North Historic District. It was designed by renowned architect Charles Haight and built in 1883 as a bookbindery. The structure was gut-renovated and converted by developer Metro Loft and architect Cetra Ruddy into high-end condominiums. The project included a one-story rooftop addition. Large portions of the existing brick bearing walls were slated to be removed and replaced with glass framed with steel beams and columns to create an airy interior façade facing the secluded interior garden, one of the most coveted features of the project.
Madsen Consulting Engineers was retained by the steel fabricator and erector, Barone Steel Fabricators, to design and produce shop drawings for shoring during construction. The temporary support for the existing 24 to 36" thick brick bearing walls above the new openings, up to 34-foot wide, was achieved by using needle beams supported by a series of beams and columns on new footings. Additional shoring was designed to brace the walls while the existing roof was removed until the new penthouse floor and roof were erected.