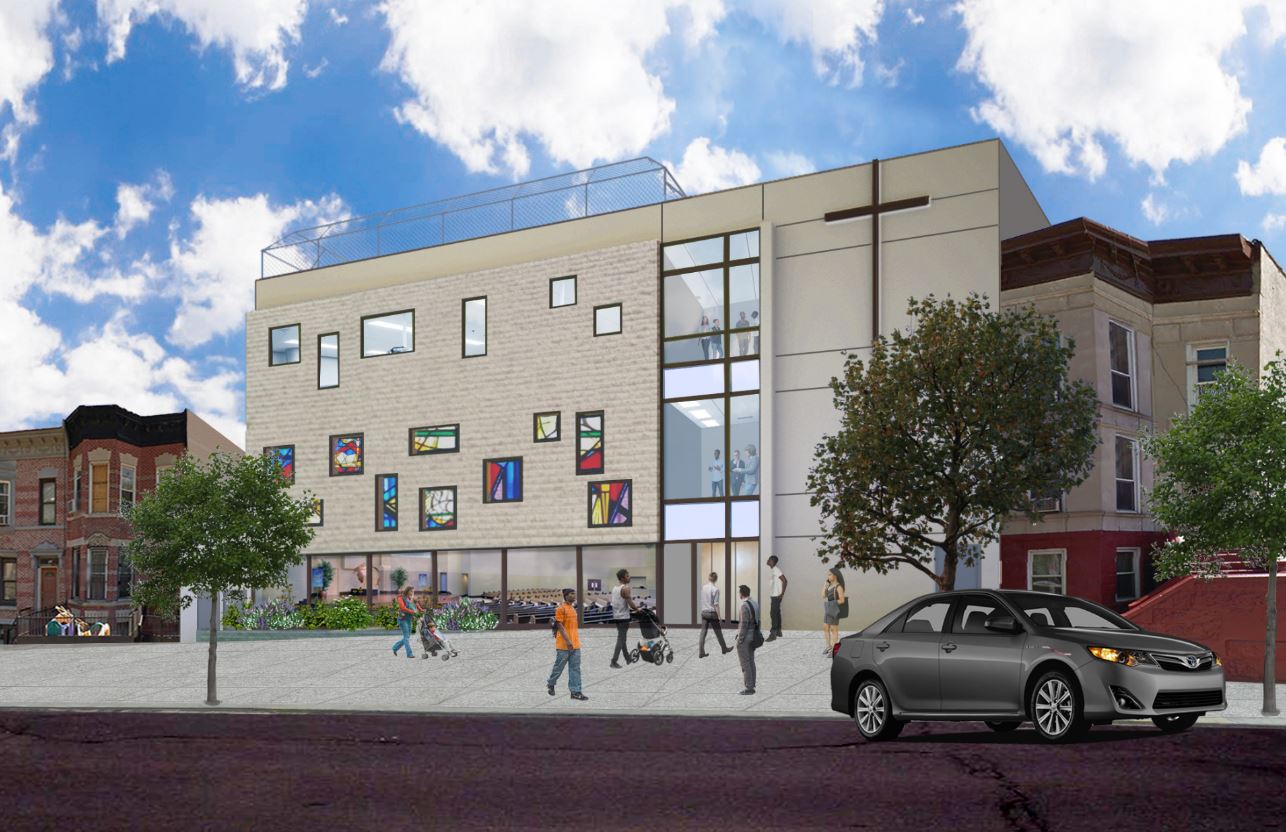 Evangelical Lutheran Church of the Epiphany
716 Lincoln Place, Brooklyn, NY
The new Evangelical Lutheran Church of the Epiphany in the Crown Heights Neighborhood in Brooklyn was designed by Kossar + Garry Architects. The design includes a two-story building, plus cellar and roof. The full-lot cellar hosts a multi-purpose room and the building utilities. The main house of worship room occupies a double-height space on the ground floor. There is a mezzanine level with a large opening above the worship room and study rooms and the second floor will host classrooms. There is a setback at the second floor with an outdoor rooftop garden in the setback area. The roof hosts a play area surrounded by a full height fence.
The structural system consists of composite lightweight concrete on metal deck floors supported by steel beams and columns. The steel superstructure was designed to include a column-free space for the house of worship on the ground floor; the interior columns above were transferred on steel trusses below the second floor.