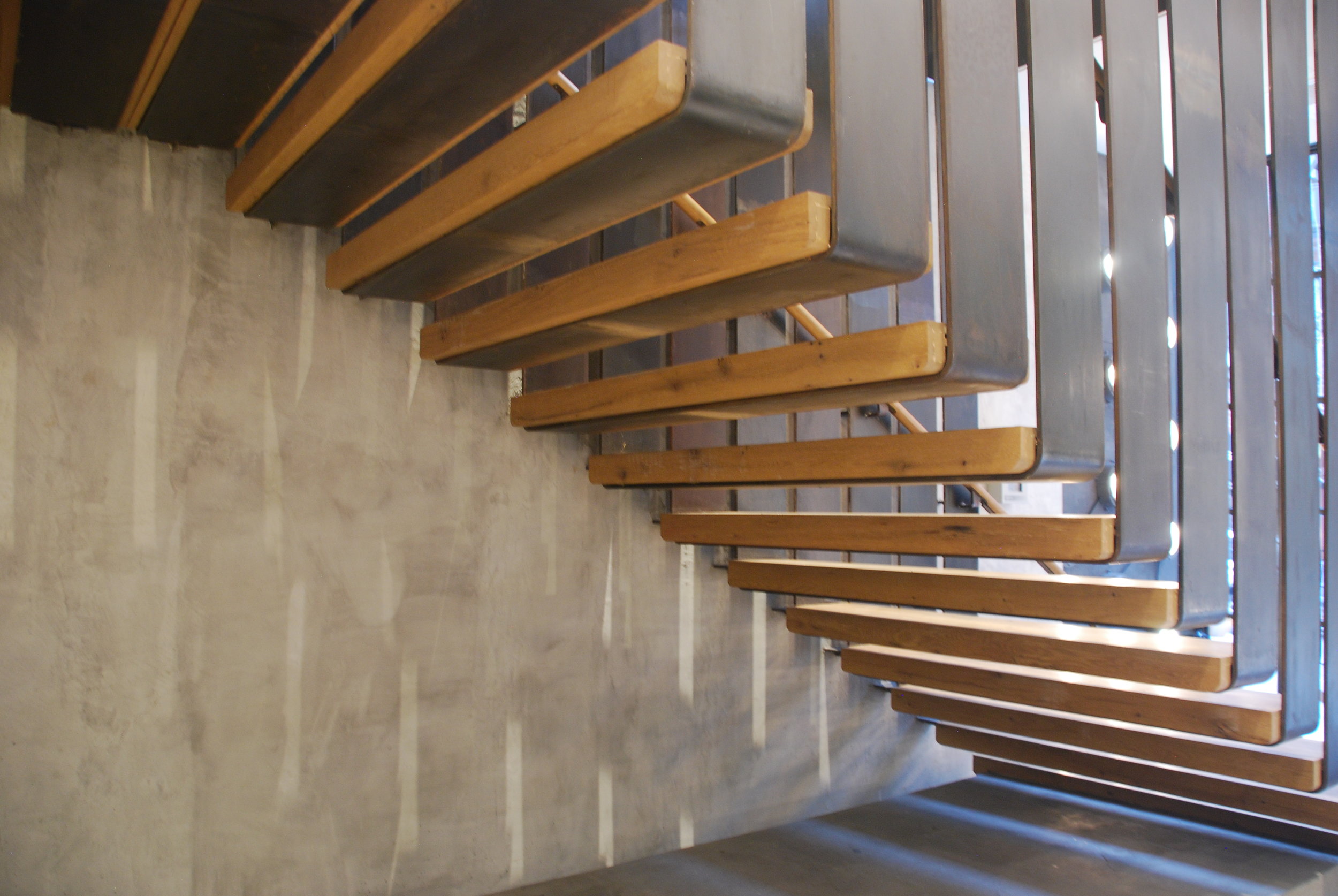 EquinoX Dumbo
55 Washington Street, Brooklyn, NY
Madsen Engineering was retained by Equinox to be part of the design team led by Incorporated Architecture and Design for this adaptive reuse of a 24,000 square foot 2-story space in a 1940's Landmarked cardboard factory that had subsequently housed artists' lofts before Equinox arrived. The design reminds of a Brooklyn loft space that fits very well in this warehouse-filled Dumbo neighborhood.
Hewing to the brand concept, major street presence for the upstairs gym derives from a dedicated ground-level entry housing a dramatic staircase and a juice bar at the rear. "A grand stair is definitely an Equinox thing," Rolston notes—and an Inc thing, too, he adds with a laugh. "The monumental staircase is the architect's favorite trope!" Here, seducing members to climb, a procession of limber blackened-steel ribbons cradles muscular oak treads. Its form, partner and studio director Gabriel Benroth notes, pays homage to a Carlo Scarpa design for the Museo di Castelvecchio in Verona, Italy: "Scarpa's ghost appears in a lot of our work." - as described in Interior Design article.
Structural work included new slab openings, new interior structures for offices and classes, video equipment support trusses, jack slabs for weight rooms, structural support for new storefronts and blade signs and a new feature stair designed using custom made bent steel plates that create not only each suspended wood cladded thread, but also the two railings.