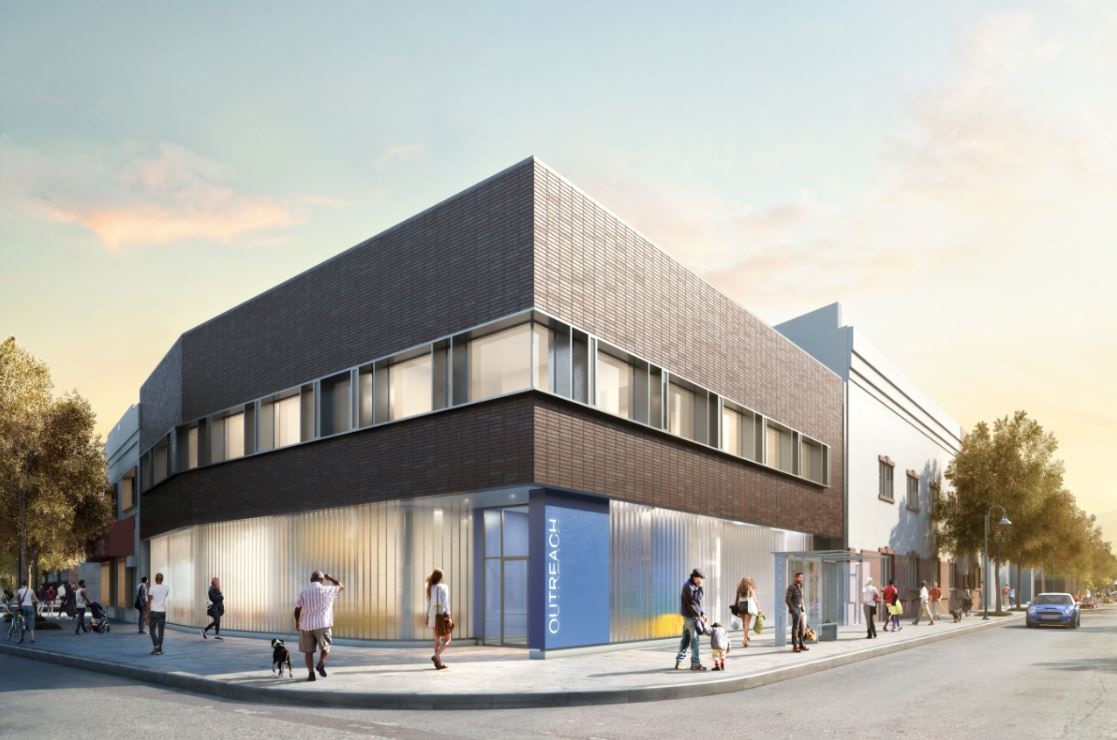 Outreach Women's Residence
117-15 Myrtle Avenue, Queens, NY
This new two-story women's center for substance abuse in Richmond Hills was developed by the NY State Office of Alcoholism and Substance Abuse (OASAS), the Dormitory Authority State of New York (DASNY) and Outreach. Think! Architecture designed this new building as an addition to the existing Outreach Center on a corner lot at the intersection of Myrtle Avenue and Hillside Avenue. The ground floor extends the full building lot and includes an open driveway and the second floor extends above the driveway. There is a setback at the second-floor level that hosts an occupied roof terrace. The main roof is also an amenity roof designed as a public terrace.
The structural system for the building is cast-in-place flat slab concrete and it features large open spans and architecturally exposed columns. The structure was designed to support three additional floors that will be added in the future. The proposed building is in the immediate vicinity of the elevated Long Island Railroad tracks along Babbage Street and it required approval from LIRR.